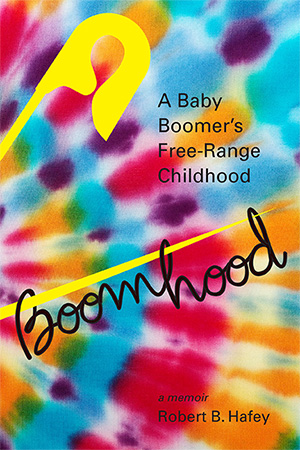 My childhood, along with those of many baby-boomers, was a free-range childhood. Our back doors were like swinging gates that we left and entered as we wished. From an early age, we independently roamed far and wide without parental supervision or oversight…
Boomhood—A Baby Boomer's Free-Range Childhood is a flash-back, whimsical and fun account of one baby-boomer's childhood. Reading Boomhood will cause individuals to reflect upon their own childhoods to better understand how time, place and their interactions with others shaped them into the people they are today.
Boomhood—an honest recollection of growing up in the 50s and 60s. Many of the experiences described are universal and generational. Reading them will cause the reader to pause and reflect while time stands still, just as when a shoebox of old photos is opened.
Boomhood is available now!